Body
Check out the recent buzz about GLCCSchool in the boating press!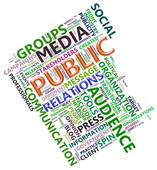 News Releases announcing GLCCSchool's upcoming 2013-14 class year were recently sent to over fifty publications and almost 200 yacht clubs and boating organizations. Over a dozen on-line mentions have already been spotted, with more anticipated in the coming weeks.
Following is a sampling of GLCCSchool articles already published in the on-line boating press. Keep an eye out for additional articles in the on-line and print publications you receive.
Blue Water Sailing's online Cruising Compass, where GLCCSchool.com was named website of the week!
· Good Old Boat Magazine's Newsletter
· US Naval Sailing Association (Facebook page)
· USPS Ensign (Facebook Page - September 5 Post)
· … and more